Tonight, I headed over to The Inkpen Authoress, a blog all about literature; characters, poems, novels, you name it. On her blog she had posted a challenge to list ones top 10 favorite heroes in literature and then tell a little bit about them.
Being very intrigued by this sort of challenge, I decided to join in. Heads up, there are a few book spoilers in accordance to the different characters.
Here are my Top Ten Literary heroes:
(Not in any specific order)
I think Young Peter O'Toole would have played Lord Peter Wimsey quite well. And I do not, as of yet, like any of the actors who have previously played this part.
One reason why I particularly like Lord Peter Wimsey is because he is an intellectual genius. A man with a good head on his shoulders can go far, and Wimsey possesses that kind of intelligence and common sense that are desirable traits by all mankind.
Wimsey i
s witty, regal, and very knowledgeable. Plus, he solves puzzling mysteries without breaking a sweat. In some of Dorothy Sayers later novels,
Wimsey g
ets married and has three adorable boys who grow up to be just like him. He makes a great dad and is ever loving to his wife. He is a fantastic character, and certainly at the top of my list of true literary heroes. If you have not read any of Dorothy L. Sayers books on Lord Peter
Wimsey,
I highly recommend
(can't recommend it enough) that
you pick up a book!
Prince Tirian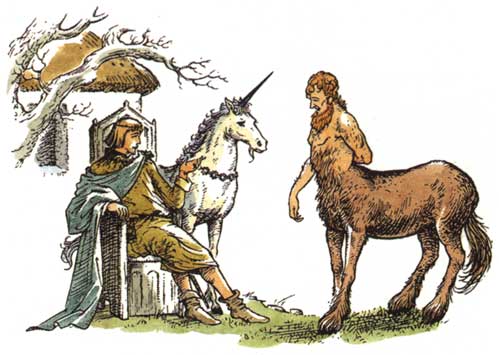 I think out of all the kings and princes of Narnia, prince Tirian is my favorite. He is a strong leader in a time when his entire world falls apart. Tirian is the last king of a long line of kings. He is the last leader of Narnia and is present when it ends. He is courageous, strong and daring. Yet also compassionate and uses perceptible wisdom. He is a fantastic friend to Eustace and Jill upon their reentering into Narnia, and yep, go read the book (Last Battle by C.S Lewis)!
Jean Valjean
Les Miserables
was written as an allegory.
Colm Wilkinson played Jean Valjean in the original broadway musical, and he is by far my favorite actor to play the part. Up next (in no particular order) is Hugh Jackman (who did just splendidly in Les Miserables the movie!),
J. Mark McVey (I got to see him perform at the Kennedy Center)

,

John Owen Jones,

and Liam Neeson. Anyhoo, enough on the actors and on to the actual character of Jean Valjean.
Jean Valjean is quite an amazing character. He spends 19 years in prison, and at last gets out on parole. He starts out by stealing from a priest, but when caught the priest says that Jean Valjean forgot to take the silver candlesticks, and that with his gift of precious silver he has saved his (Valjean's) "soul for God" . Valjean is amazed at his kindness, and can't understand how a man such as he could be treated as any other man and even called "brother". Valjean goes through a dramatic change, and begins to turn his life around. He becomes the mayor, adopts Cossette and serves the people around him with kindness. Yet Jean Valjean is still holding on to the past. His faith-by-works is weighing on him and he cannot seem to let go. By the end of the novel (play or movie), Jean Valjean is a redeemed man and asks for forgiveness. He lets go of his past so that at last he may be with his savior forever. What a compelling story. He most certainly is a marvelous hero.
Sir Percy is heroism itself--pluck, audacity, humor, compassion, and considerable fashion taste. There is no other way to describe him. He is loyal to those he has promised help, and passionately in love with his wife, Marguerite. And plus, who could pull of such a facade as he does, being both the daring and dashing Scarlet Pimpernel whilst at the same time being the humorous, entertaining, yet dull Percy Blakeney. Amazing. (P.S If you haven't already, please read the book!)
Marguerite:
I don't know whether you're mad, or...
Sir Percy:
Desperately in love? 'Tis all the same. Tell me, if you can, that you do not feel it, too.
Sir Percy: Sink me!
Samwise Gamgee
Sam is a friend, in the truest sense of the word. Looking out for Frodo, ever trusting and faithful despite all odds. I am pretty sure no words can describe the kind of character behind this blue-eyed, scruffy haired hobbit. But whatever words they may be, they are certainly the best.
"
There's some good left in this world, Mr. Frodo and it's worth fighting for
."
Robin Hood
Errol Flynn and Russell Crowe.
Who doesn't like Robin Hood. I mean, come on! Although stealing is not a good trait to pick up, stealing from the rich to help the poor is a noble deed (I am not condoling stealing). Robin Hood is not incredibly dashing, witty or humorous, but he is a good man (And I really loved Russell Crowe's version!). Someone that you would feel safe with. Honorable, respectable, treats all around him with respect. He is a steadfast and not to mention, a courageous hero.
And I really enjoyed the way they portrayed Robin and Marian (Cate Blanchett) in the Russell Crowe version of Robin Hood. It is how the story began and how Robin Longstride came to be known as Robin Hood. You must watch the Russel Crowe version, and it needs to be the unrated one (the only difference between the theatrical and the unrated is that the latter has a few extra scenes that really develop the plot and the character of Robin Hood).
Bilbo Baggins
For Bilbo, I am specifically referring to him as he is in The Hobbit. First off, I have to tell you that I absolutely love that book, and although the movie wasn't quite specific to the book I still loved it as well! Bilbo is just Bilbo. He is a homebody, and at the beginning of The Hobbit he had never left the Shire before. Yet by the end of the novel, he traveled more places than he could count. There are no noticeable faults in Bilbo, he just is an incredible hobbit. If you know the typical definition of a hobbit, you would then be utterly amazed by Bilbo. He keeps his cool in most any situation, and although not incredibly bright (although quite bright for a Hobbit) he has a good, clear head on his shoulders. He is that dear, little hero that goes unnoticed, and yet when seen one cannot quite forget him.
Mikkal
Like Jean Valjean, Mikkal also went through a dramatic change in his character. Mikkal is a viking from Norway who travels to Ireland (as a lad of fourteen) to trade with the Irish. Instead, Mikkal ends up raiding Ireland and taking people captive, along with man goods. There are five books in the series, and through them Mikkal learns to trust God, and make ammends for what he has done. He ends up going back to Ireland and asking for forgiveness for those he hurt. As well, he returns twice as much as he took, and promises the people there that he will try his best to bring them back there loved ones that he had taken captive. Mikkal turns into a man after God's own heart. Humble, loving, honest, and ever trusting in his Savior. (If you have not read this series, I HIGHLY recommend it.) Also, as a side note, one of the captives Mikkal takes in the first book is a girl named Briana. The books are actually about her (mainly). Anyway, Briana ends up being a light to the nations and more specifically to Mikkal's people and family, and shares the Gospel of Christ with them.

Johnny Tremain
Fourteen-year-old Johnny Tremain is the gifted apprentice of Ephraim Lapham, a silversmith in Revolutionary-era Boston. Johnny is not your typical hero. He has no spectacular trait, no witty humor nor extremely good looks. But he is a strong lad.
He makes do with all that occurs around him.
He is strong in his principles and morals. A noble and caring individual, mixed with a sense of adventure around every corner. I believe that if I were a boy, this is the ideal character I would want to be. And plus, he calls people squeak-pigs (well, only the rather mean ones). What more could you want?
Petruchio
Goodness, Shakespeare created this character ingeniously. Petruchio, from Taming of The Shrew, is a gentleman from Verona who comes to the city of Padua and hears about a certain shrew named Kate. Being the ever clever and good-humored man that he is, he decides to woo and marry Kate. At first, his motives were purely to get her dowry, but as time goes on he comes to love Kate. He is a type of character that you don't see often. Chivalrous, and yet brutally honest. Has a good head on his shoulders, and treats well those who are under his care. Although an interesting and at times overbearing man, Petruchio possesses unique qualities that few men have.
Who are some of your literary heroes? What makes them stand out above the rest? Their looks, charms, wit or morals? Let me know!
Oh and you must be sure to link up!
Seek Him First,
All text © 2012
Footprints in the Sand
| Header © 2012
Hislight Photography
,
all other images via Pinterest
FEEL FREE TO LINK UP AT ANY TIME, NO DEADLINE :)