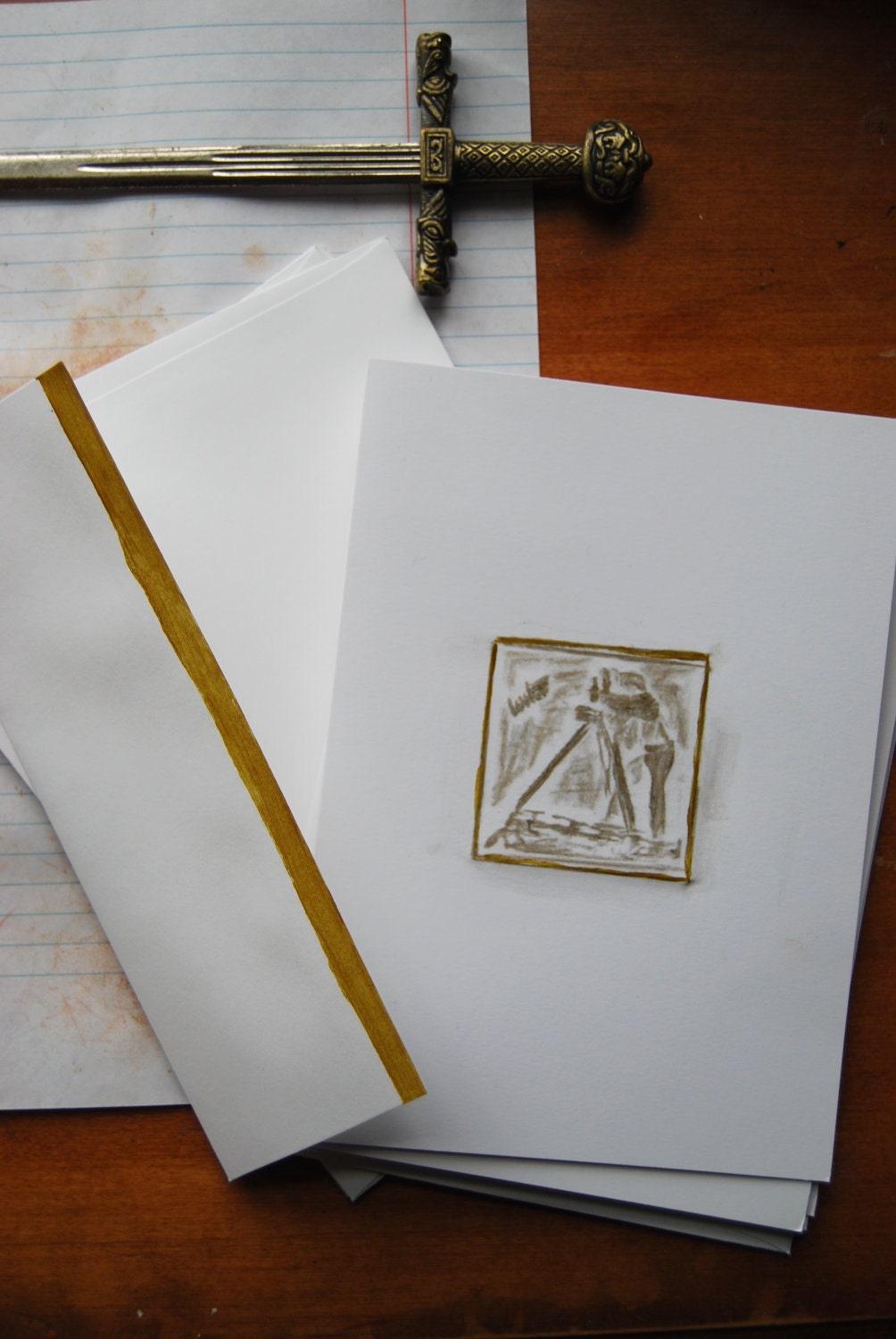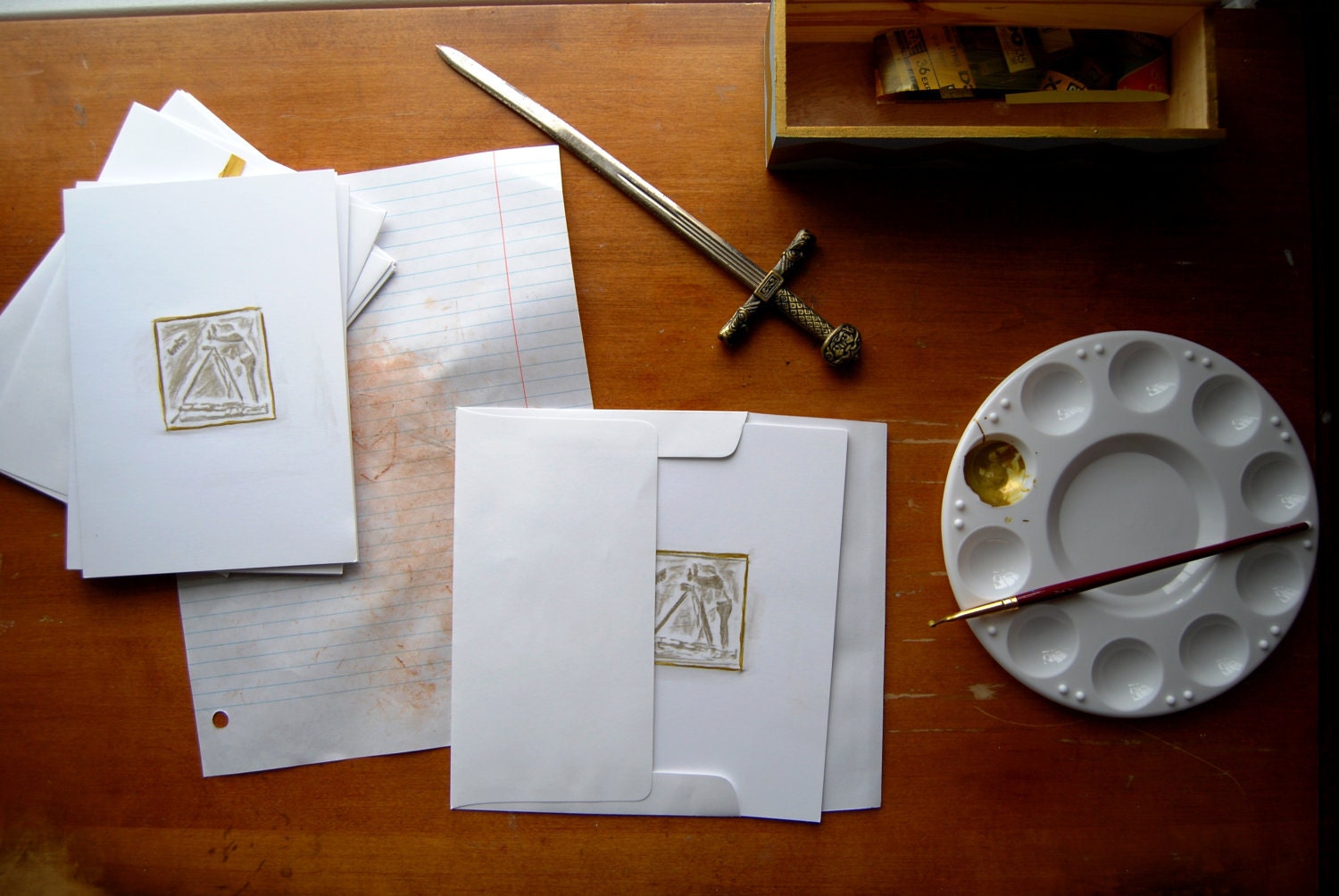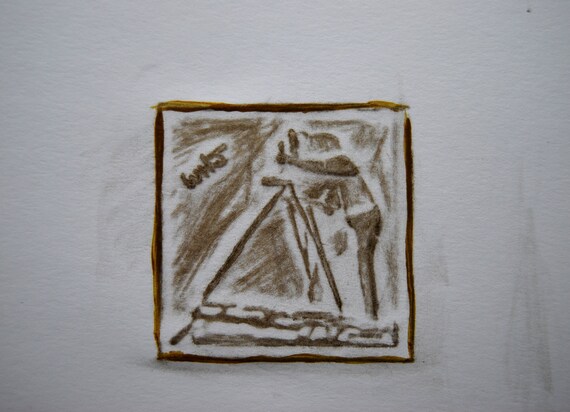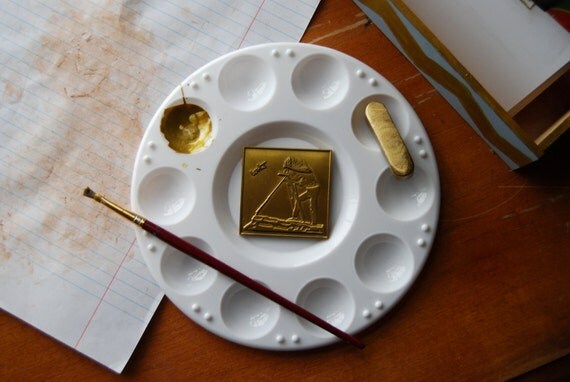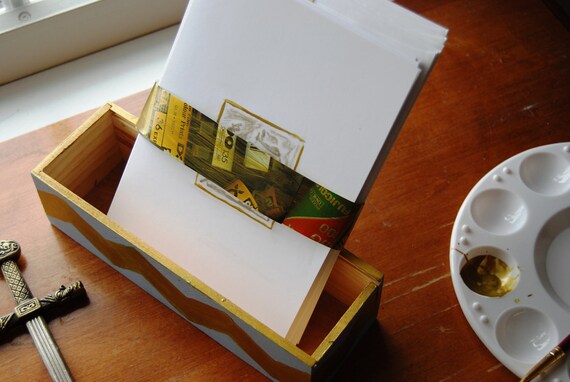 I decided to do a little creating this weekend as a study breaker. I played around with some different techniques and textures, and came up with this card set titled Photographer On a Hill.
These notecards take on an Avant-Garde style. /// Avant-garde (means "advance guard" or "vanguard". [1] The term is used in English as a noun or adjective to refer to people or works that are experimental or innovative, particularly with respect to art, culture, and politics.
This is an innovative and slightly futuristic styled card set.
Handmade set, using an engraved metal piece portraying a photographer with an early 19th Century camera standing on a hill. The picture itself is rubbed on by a gold rubbing stick, and then the rim is painted with gold gloss paint. The envelopes are recycled paper, with hand painted gold lining.
Pretty basic design, nothing posh. But I rather enjoyed making these nonetheless!
To be sold, t
he set comes with six notecards and six envelopes, and is delivered with a recycled, gold painted band and protective envelope (as depicted in the last photo).
What are your thoughts? What kind of artistic endeavors have you taken on in the past month?
All text and all Images © 2012
Footprints in the Sand